Hotel Puerto Valle is a unique place located in the province of Corrientes, Argentina, surrounded by the natural beauty of the Esteros del Iberá. We offer our visitors the possibility to connect with nature and enjoy an unforgettable experience, for families, friends and couples.
Franco Mertuliani, who recently stayed at our hotel and lived an unforgettable experience in the company of his family, shares his testimony. Franco tells us about their stay in Puerto Valle, the variety of activities they enjoyed, the exceptional gastronomy they tasted, and the beauty of the landscape they will never forget.
Keep reading and discover why Hotel Puerto Valle is a unique place in Argentina!
An unforgettable stay connecting with nature and family
Hi everyone! My name is Franco Mertuliani and I'd like to tell you about my experience in Puerto Valle, a place that undoubtedly captivated me for its beauty and tranquility.
Recently, I decided to take a family trip and we chose Puerto Valle as a destination. And, really, we couldn't have made a better choice. From the first moment, we felt welcome and were given exceptional attention.
The hotel we stayed in is just amazing. The rooms are spacious, luxurious and have a spectacular view of the Esteros del Iberá, but what really left us speechless was the breakfast. An impressive variety of breads, fruits, juices and delicious regional products that got us ready for the day ahead.
And speaking of activities, I can say that the children really enjoyed everything that the guides had prepared for us. They were able to kayak in the Paraná, ride horses and take a boat ride along the canals surrounding the hotel. I was able to enjoy the scenery and relax while admiring the native fauna of the area.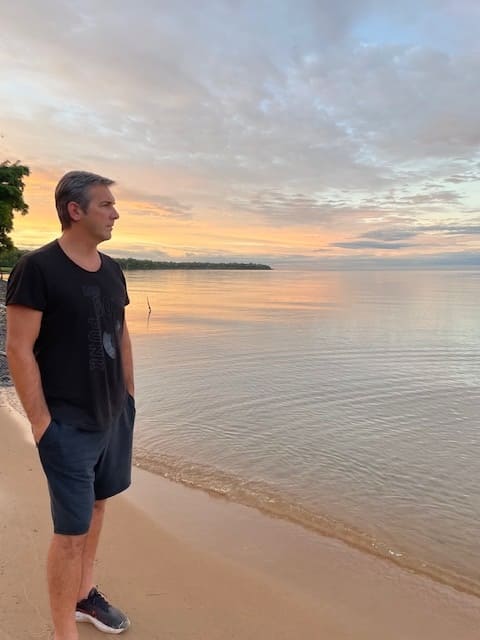 The culinary offer exceeded all my expectations, I really did not expect it to be so varied and delicious. We tried dishes we had never heard of, with ingredients from the region and an impeccable presentation. The wines we were offered were also excellent.
Without a doubt, Puerto Valle is a unique place and deserves to be known by all. Its natural beauty is breath-taking and its peace is contagious. An ideal place to rest and connect with nature. The children were delighted, and we treasure unforgettable memories.
If you are thinking of taking a trip to Puerto Valle, I assure you that you will not regret it. The service at the hotel, the gastronomic offer, the activities and, above all, the landscape, are unrivaled. I hope you to enjoy it as much as we did!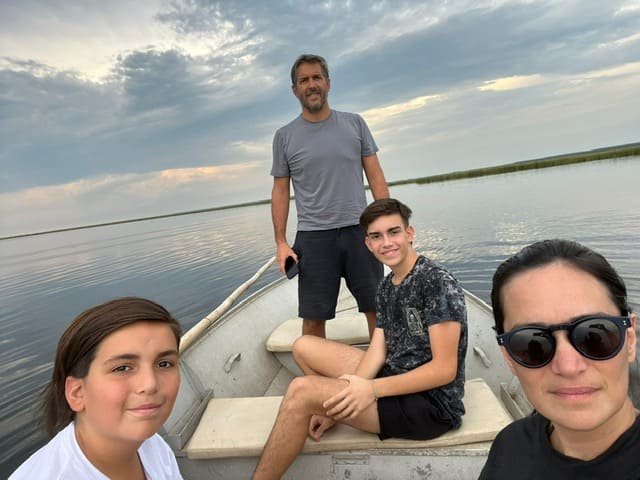 Read the full article here
Thank you for your visit, Franco! 
You may be interested