The professional world nowadays increasingly requires workers to stay connected even during their time off. Digital nomads travelling around Argentina and also other countries need to have connectivity wherever they go. This is why ourhotel offers our guests the perfect environment to take full advantage of their stay while keeping in touch with their work-related activities. 
At Hotel Puerto Valle, we provide all the amenities that digital nomad guests need to keep up with their work. Home-office style, but without missing the unique moments offered by the Esteros del Iberá in Corrientes Province.
Now, let's get to know a little bit about the nomad's life:
What are Digital Nomads?
A digital nomad is a person who works remotely using technology and the internet, and can lead a "nomadic life". Instead of working at an office, they can travel and work from any location.  Some digital nomads may be freelancers, other remote workers and contractors.
Digital nomadism is a lifestyle. It is not a profession. Their way of living faced with the changes that are taking place in the world of work. It means taking control of one's own life, choosing one's own schedule and place.
Our lodge hotel is the best option for digital nomads who wish to visit the Esteros. It is fully equiped to enable them to do nomad work remotely.Our facilities offer fiber optics internet in a unique location without distractions, allowing them to work efficiently. This is how remote workers and freelancers can enjoy moments of leisure and the unparalleled experience of the Esteros del Iberá while also working on their jobs.
Tips for digital nomads in Argentina
Have good internet access
high speed connection is key for navogations and communication. We offer excellent broadband wifi speed like, so it feels like working from the office or at home.
Set your schedule
Plan carefully and try to stick to your schedule. Stay organized and be able to take part in our activities to unplug and enjoy your free time and holidays. It is important to take into account your leisure activities.
Organize tasks during the day
Find moments during the day that work the best for you, in which you can focus on work. Find the right place and the right time, and you will be productive and efficient.
Organize tasks depending on the season
During summer starts in December an ends in mid-March in Argentina. During this time, we recommend to work at noon.
During winter, which starts in June and lasts until mid-september, we recommend you to work at sunset.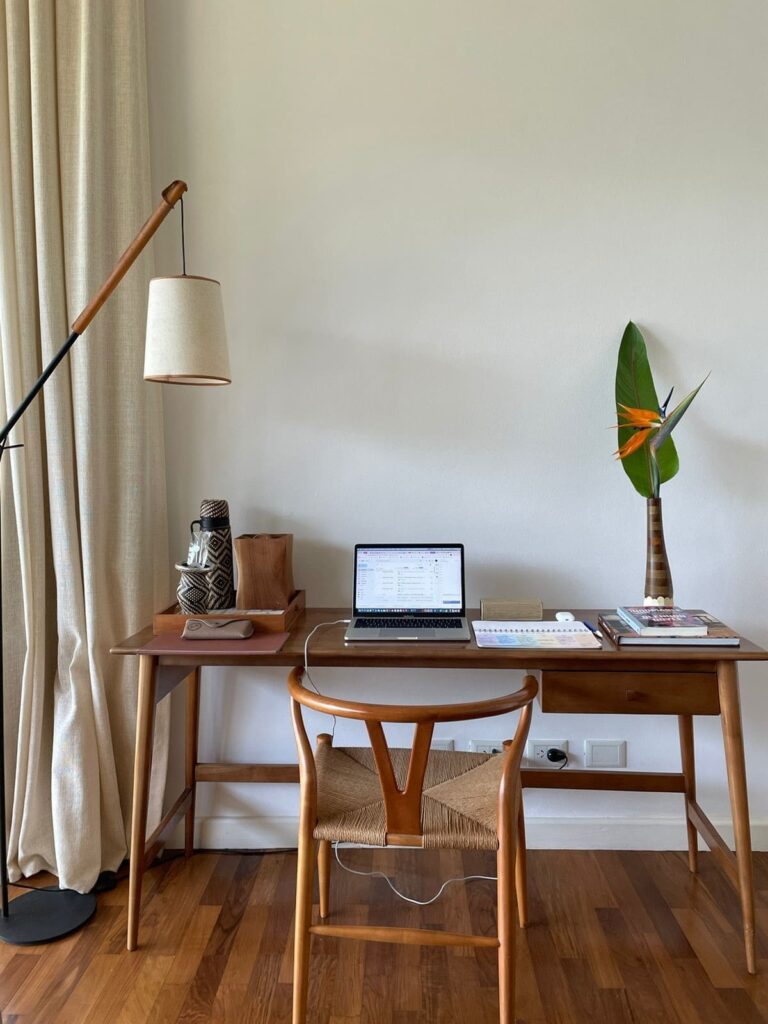 A hotel in Argentina for digital nomads
In our hotel, we have carried out an analysis of the necessary conditions to develop a Home Office efficiently. Thus, each guest who requires it will be able to spend time doing work and take full advantage of it.
There are two key points when doing your job online:
First: internet access to browse and hold meetings or answer emails.
Second: a comfortable and distraction-free work environment.
In Puerto Valle, our guests have WIFI throughout the hotel, fiber optics and air conditioning, in addition to having the possibility of accessing the Living Room (library with TV), which provides the necessary comfort to carry out their work activities normally.
If our guests prefer to work in a more secluded space, we have rooms equipped for work-related activities. 
Nomad life: guest testimonials
Sabri Cornistein's experience in Puerto Valle
@sabricornistein is a young influencer and content creator who lives as a digital nomad. She visited our hotel, was our special guest and lived unforgettable moments in the Esteros del Iberá.
"I stayed in the best place in the world 😍 It is called @hotelpuertovallear and it is in Esteros. Excellent service!" This is how she described us on her Instagram account.
We are delighted with her visit, and we'd like to encourage more digital nomads to visit us and enjoy a wonderful stay at Puerto Valle Hotel in Esteros— a luxury lodge that takes into account the needs of every guest.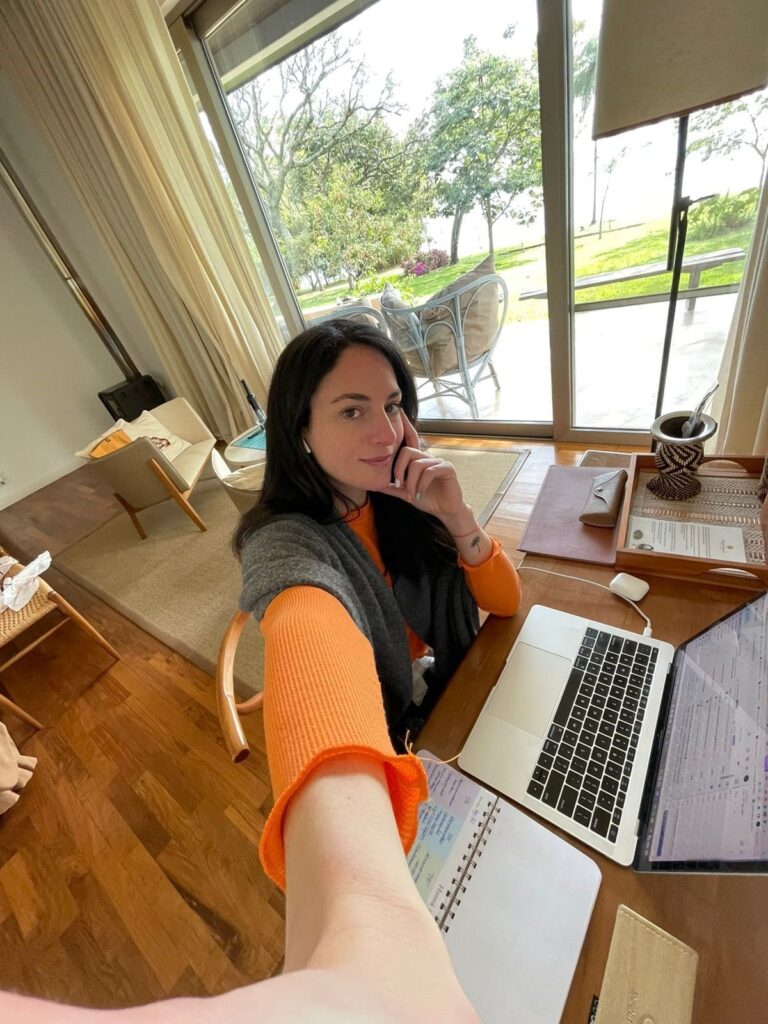 recommended hotel rooms for remote workers
Deluxe rooms
Spacious, 60m2 rooms, built in a modern architecture style, featuring large windows with exclusive views of the Paraná River, a private terrace and an outdoor shower. Large bathroom and dressing room. Equipped with King-size bed with the possibility of including an additional bed.
These rooms are equipped with WIFI, air conditioning, central heating, reading chairs and a desk, so our guests can work in a pleasant atmosphere.
You may be interested in