Do you enjoy adventure and nature? Are you a lover of colorful landscapes? Come and experience this unique Expedition to Laguna Valle.
Puerto Valle Hotel has a direct access to Laguna Valle, where guests can revel in nature and experience first-hand the Iberá Wetlands, sharing the habitat with its fauna in unique ways.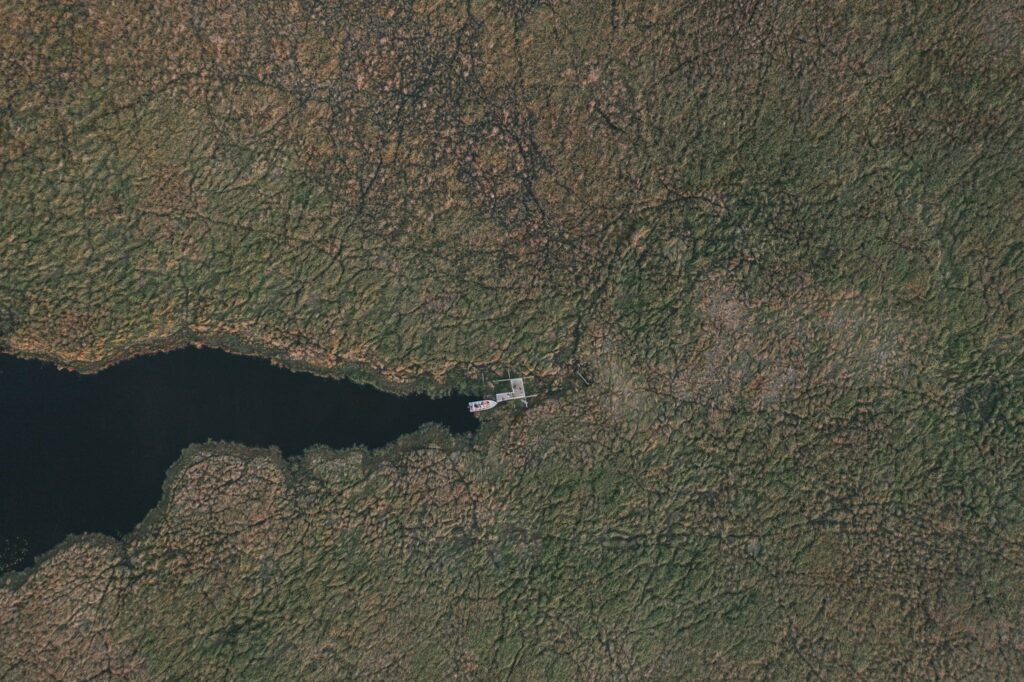 Excursion at Laguna Valle
Live an adventure at Esteros del Iberá, enjoying an exclusive excursion that starts on vehicles and goes through plantations, fields and swamps, where the main attractions are forestry production and the natural surroundings.
Take refuge from urban noise and bustle and indulge in the peace, quiet and harmony of this natural environment—the ideal setting to connect with nature and its sounds, colors and sights.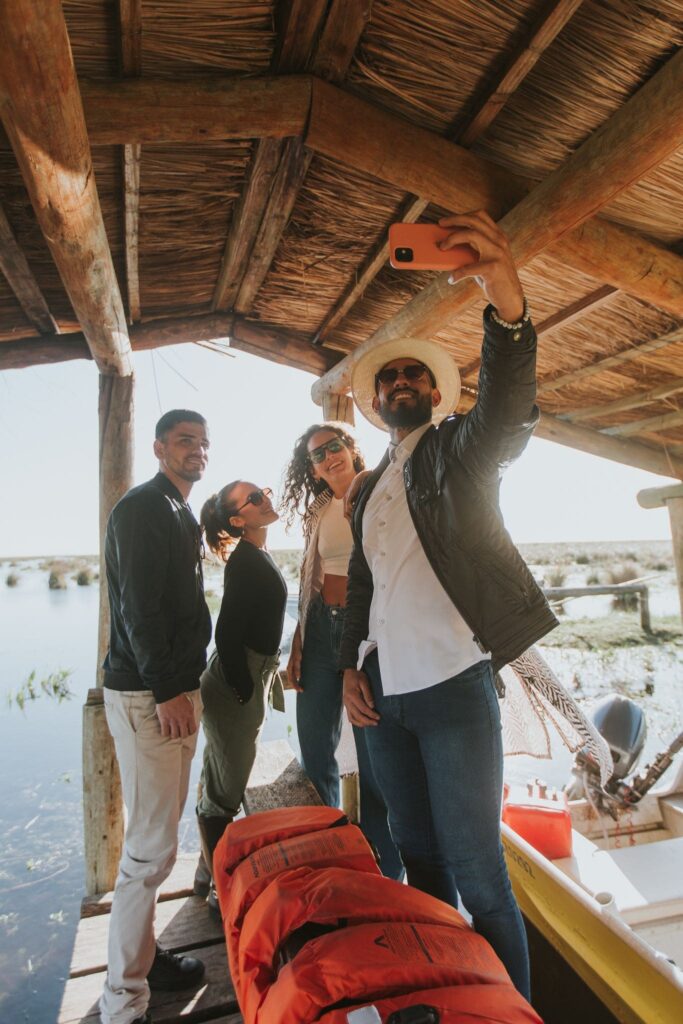 Why an exclusive access to Laguna Valle
Laguna Valle is one of the many bodies of water formed by the Iberá wetlands. It is only accessible for our guests, as Puerto Valle Hotel has an exclusive entry point, allowing our guests to live a unique and personalized experience of the marshlands.
How to get there
Starting at the hotel with our guides and vehicles, you will go on an excursion that includes a 25-minute ride on the road leading to the entry point, and then crosses the fields right up to the waterfront.
From there, you'll take a boat and sail on a canal that was opened specially to access Laguna Valle. The canals are the only means to access the lagoons formed at Esteros del Iberá.
Along the way, you will have the chance to watch caiman, capybara and several species of bird that inhabit the area. We'll make a stop at our panoramic point, with breathtaking views, and you'll be able to treasure unique memories of the vivid colors, sounds and scenery.
Before returning to the hotel, you'll be invited to join us for an epicurean experience, including a glass of wine and a sampling of regional snacks – chipá, mbeyú and homemade pastries. The perfect match for watching the colors of the sun being mirrored on the shiny waters of Laguna Valle.
You may be interested in