How much do you know about the Yacyretá dam? An impressive hydroelectric project, this dam is located on the border between Argentina and Paraguay and has a power generation capacity of 2,750 megawatts. It is the largest dam in Argentina and one of the most important in Latin America. Built on the Paraná River, its main purpose is to regulate the water level and to control flooding in the region.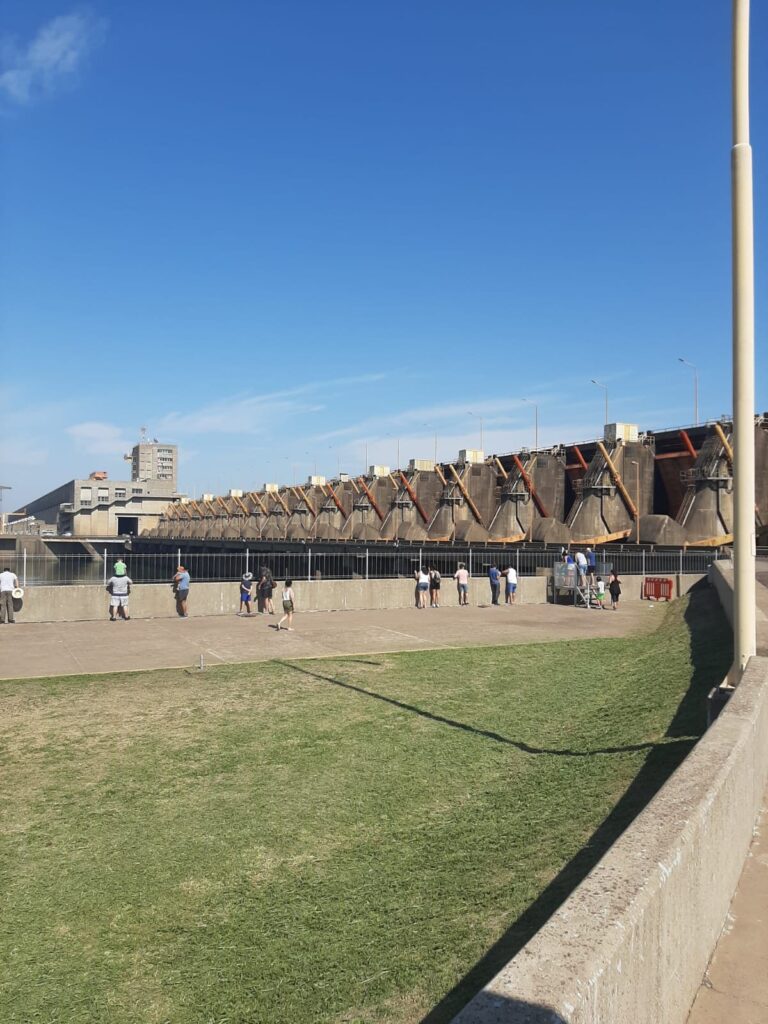 What is a dam?
A dam is an artificial structure built to retain water. Dams may serve several purposes, including water storage, electric power generation, flood control, and water level regulation in a basin.
Most dams comprise a barrier that contains water and an artificial reservoir or lake that forms behind the dam. Some have a system of gates that enable regulating the flow of water through the dam.
What is the largest dam in South America?
The largest Dam in South America though, is the Itaipu Dam in Brazil and Paraguay, with an impresive height 643 feet. Next, the Guri Dam in Venezuela takes the second spot on the list, with a reservoir volume that can hold up to 32.39 cubic miles of water. The Tucuruí Dam in Brazil ranks third and stands at a height of 256 feet.
The Yacyretá Dam is the fourth largest Dam in Latin America, as it stretches approximately 2,651 feet long. 
Foundation and origin of yacyretá DAM
The construction of the Yacyretá dam on the border between Argentina and Paraguay was an ambitious project designed to improve water management in the region. The project was started in 1959, with the aim to regulate the flow of the Paraná River and control flooding, a recurring problem in the area since the 1920s.
Construction began in 1979 and was completed in 1998. The result was one of the largest dams in Latin America, with a power generation capacity of 2,750 megawatts.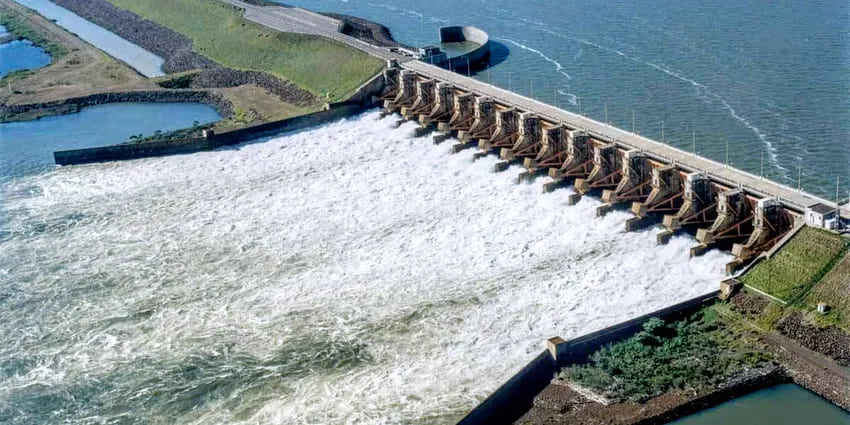 How many dams are there in Argentina?
Argentina has 95 hydroelectric dams throughout its territory. These dams are operated under different types of concession. While some dams are operated under binational concessions, others are controlled by national and private concessions, or by the provincial states.
The Yacyretá dam is an important structure for power generation of great significance to Argentina and Paraguay.
It is a major work for power generation and river level control, but it has also caused a significant environmental and social impact in the region. It is crucial to continue monitoring and evaluating the impact of the dam, and to take measures to mitigate and prevent any kind of negative environmental effects.
Environmental protection and social equity should be a key consideration in any project of this type that can have a long-lasting impact. It is vital to seek sustainable and balanced solutions that meet the needs of the population and the environment.
Species monitoring and conservation: Dam operators have established programs to monitor and protect endangered species, such as the broad-snouted caiman or yacaré overo.
Reforestation: Dam operators have planted trees and shrubs in the dam surroundings to restore ecosystems and improve air and water quality.
Protection of migratory species: Fish passages and other devices have been built to help migratory species pass through the dam.
Education and communication: Education and communication programs have been promoted to raise awareness among the population about the dam's environmental impact and how to minimize it.
During your stay in Puerto Valle, if you are interested, you can arrange a guided tour of the dam to learn more about its history and relevance for the region. 
Why are Water dams important?
Dams have several main uses, including:
Many are used to generate hydroelectric power, given that stored water can be released through turbines to generate electricity.
Dams provide water for the irrigation of agricultural areas.
They help control floods by storing water in times of river flooding and releasing water in a controlled manner during times of drought.
Many dams also offer recreational activities such as boat trips, fishing and water skiing.
They can serve as habitat for a variety of animal and plant species.
They help regulate the water level in a basin, preventing extreme fluctuations that can cause problems for both agriculture and industry.
You may be interested