Live unique moments in the Iberá Wetlands! Puerto Valle offers a full range of activities with your stay. Enjoy some days of relaxation, with nature at the center of these extraordinary experiences.
Whether on horseback or onboard one of our boats, you'll have the chance to know, experience and be amazed by a series of especially designed activities in two very different ecosystems. 
Package of activities included in your stay
Be prepared to live a memorable time at our lodge. These are the activities you should not miss when visiting the Iberá Wetlands.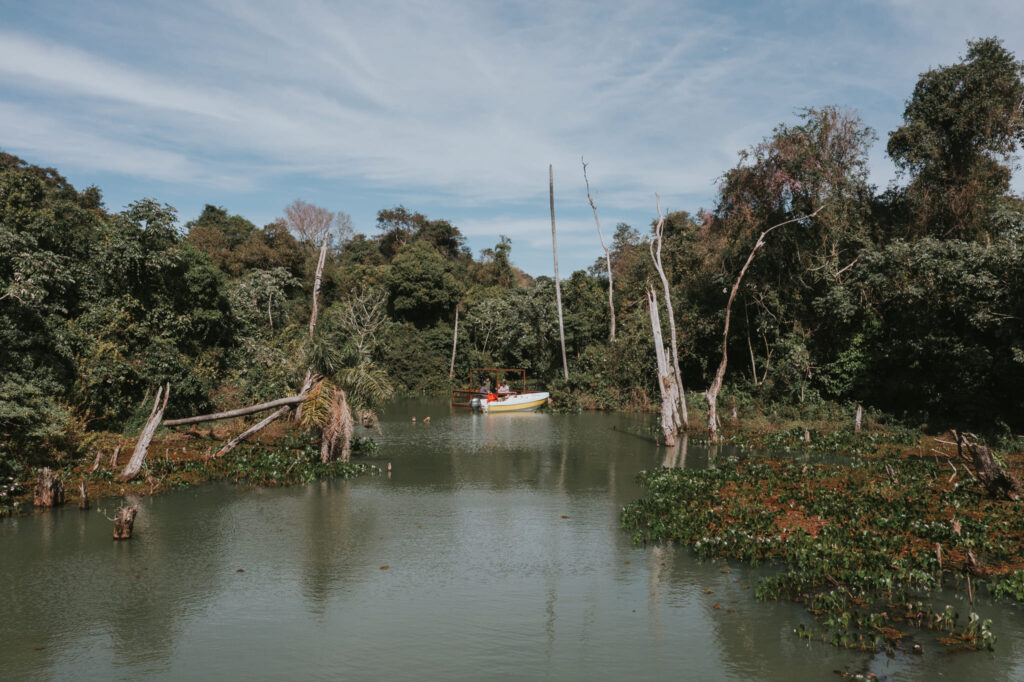 Expedition to Laguna Valle
Bring your camera and get ready for adventure. At Hotel Puerto Valle we offer a unique expedition to Laguna Valle, a voyage with spectacular views.
Horse-back riding on the riverside trails
Ride a horse on the estate and discover the trails along the Paraná River banks.
Landscapes and adventure in Iberá National Park
Wear comfortable shoes and bring your mobile phone: at Puerto Valle, you can go on an excursion of the Iberá National Park and be part of the adventure at Portal Cambyretá. Take a walk amid the typical fauna and flora of northern Iberá and watch birds, capybara, marsh deer, caimans and other native species in their natural habitat.
Exploring the Paraná River
Experience a unique feeling of peace and quiet as you explore the Paraná River and come close to its fauna and flora. Capture unique moments, with a variety of exceptional views.
Puerto Valle Organic Garden
Our organic garden provides us with fresh and sustainable produce all year round for our kitchen. Come visit, and see where we source the natural ingredients used in our meals.
Kayaking on the Paraná River
Feel the adrenaline of kayaking on the Paraná River. Led by our specialized guides, this highly recommended activity will be a truly special experience.
Other activities in the region
Do you plan to stay more days? In addition to the activities included in your stay, we offer additional activities for those wishing to extend their stay. 
On the Tea Route you will learn the history of tea plantations in South America, harvest tea leaves by hand, and discover the harvesting methods that were used in the past and those used today.
Our region is well-known as a fishing destination. If you are fond of this activity, engage in this experience accompanied by the Puerto Valle team, at two different spots where you can go fishing or fly fishing. 
Yerba Mate Establishment "Las Marías"
Brew a mate infusion and visit the most prominent yerba mate establishment in Argentina, which was created in 1924.  The founder of "Las Marías" was a pioneer in growing Ilex Paraguariensis (yerba mate) in the southernmost part of the world. During the tour, you will walk through the complete production process and visit part of the 30,000 hectares of yerba mate plantations located on the property, always accompanied by guides of the establishment.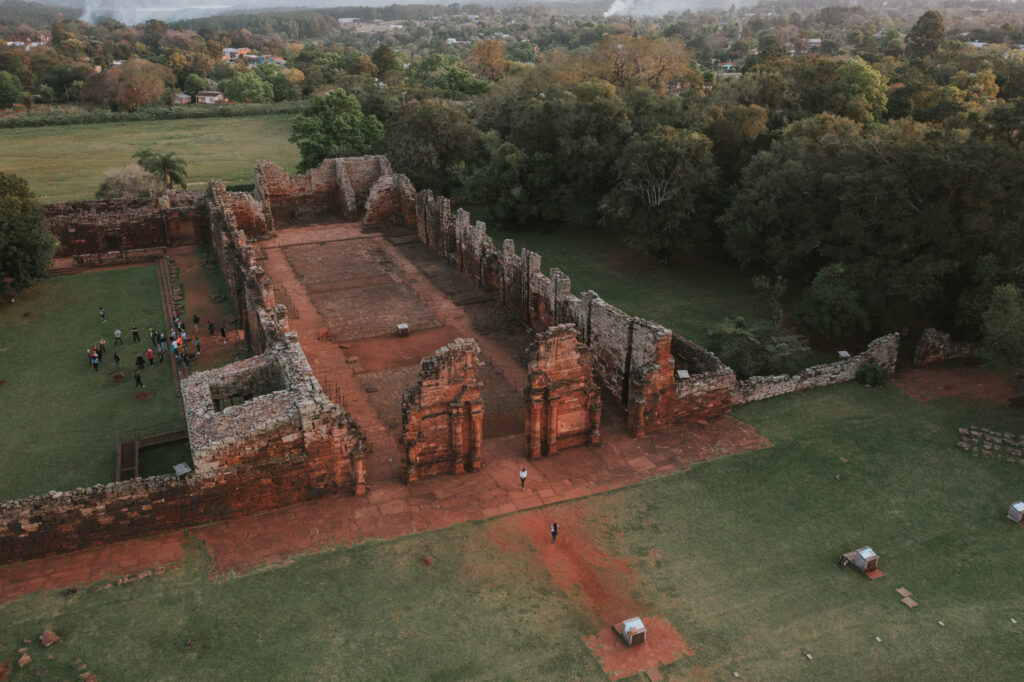 Ruins of San Ignacio Miní
You can visit the best-preserved heritage site of the Jesuit Missions, which was declared a Cultural Heritage Site by UNESCO. It is located about 120 km from Puerto Valle, in the town of San Ignacio, in Misiones Province. During this excursion, you'll visit the interpretation center, the museum and the historical center, with professional guides specializing in the Jesuit Missions. 
Are you in? Come to Hotel Puerto Valle and live the stay of a lifetime. And remember, all you need to take care of is getting here. We take care of the rest!
You may be interested in