In September, Puerto Valle Hotel de Esteros engaged in business promotion actions in Europe. With hard work and dedication, we were able to join three events. Pure 2022; a road show of travel agencies in London, and the fair Buy Argentina, organized by the Argentine Chamber of Tourism in Lyon, France, and Barcelona, Spain.
Participation in Europe #Pure2022
Finally, we were able to attend one of the most recognized international fairs of luxury tourism. Which had been postponed for two years due to the pandemic. Maria Elisa Iasevoli, General Manager of Hotel Puerto Valle, was present at the annual event PURE Life Experiences, representing Esteros del Iberá as a destination, and Puerto Valle as a product.
The event took place in Morocco, and included three days packed with conferences, networking and briefings. Bringing together leaders and referents of international luxury tourism.
For Hotel Puerto Valle, it was certainly a milestone to be able to participate in this event of international renown and prestige on behalf of #EsterosDelIberá.
A Busy Agenda in Europe
In addition to participating in #Pure2022, Hotel Puerto Valle engaged in the following marketing actions:
London, UK
From September 19 to 22, we visited luxury tourism agencies in London together with Senderos, our business representative in the UK, with the goal to reconnect with our clients, keep them posted with the latest news about our destination, and share our sustainability actions.
We thank Original Travel, The Ultimate Company and Jacada, among other agencies, for having welcomed us, and for their time and attention.
Lyon, France, and Barcelona, Spain
On September 23 and 27, we took part in the series of events BUY ARGENTINA, organized by the Argentine Chamber of Tourism (CAT) in two cities: Lyon, and Barcelona, respectively.
The events were designed to promote tourist destinations and included the participation of Argentine companies. Which had an opportunity to meet with travel agencies based in France and Spain. After a presentation by Argentine tourism authorities featuring Argentina as a destination, a range of tourist products were pitched to the European audiences.
We crossed the ocean to promote our lodge and Esteros del Iberá, but we did not miss other important events in Buenos Aires!
Buenos Aires
On Saturday September 24 we were present in Enjoy the World, an event hosted at Wyndham Nordelta Hotel.
We presented the beautiful and natural essence of Esteros del Iberá, offering all the benefits of our luxury lodge as a product. In this event that gathered big brands that provide leisure and luxury experiences.
It was an open call, with free admission, requiring participants to register on the Enjoy the World website.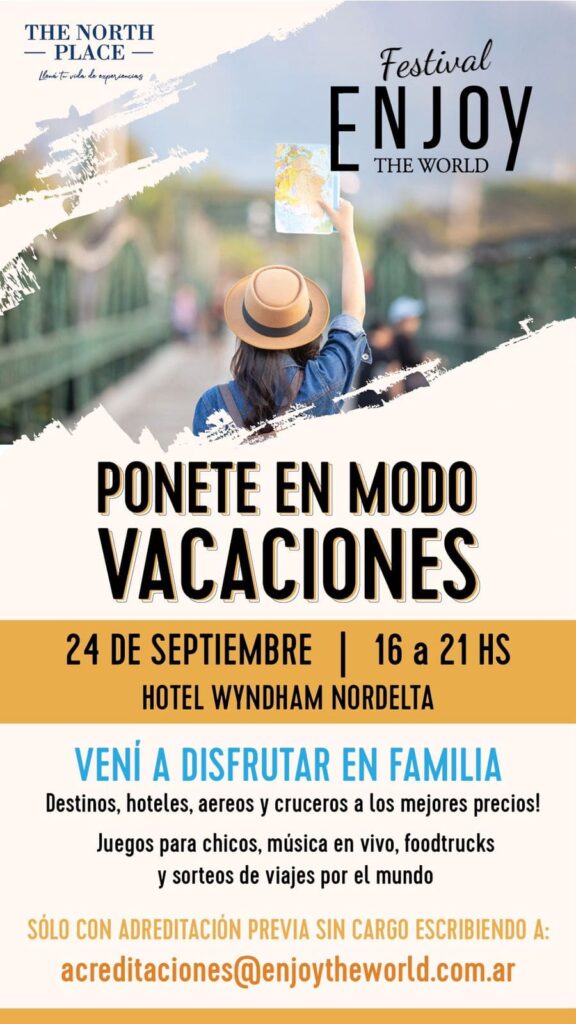 On Monday, October 3 and Tuesday, October 4, 2022, we will be present at La Rural Exhibition Center, in Buenos Aires, to take part in the FIT Business Rounds "VISIT ARGENTINA CONNECT." We have been invited by the Argentine Chamber of Tourism to take part in this visibility event.
Starting with the next edition, the FIT Business Rounds "VISIT ARGENTINA CONNECT" will have a new format, to optimize the space for business meet-ups. Providing greater comfort for participating companies and reducing noise, to achieve a suitable environment in accordance with the prominence of this event.
You may be interested